Research and Development
Eurogrifer: a company that studies the market
Eurogrifer is a leading company in products for building use. The ongoing study of the market and strategies has ensured the continuous updating to research the best and increasingly innovative materials.
The company's development is especially recognized in the continuous evolution to keep up with the times; The debut of a material such as Corten steel in the company confirms Eurogrifer as one of the first European businesses able to offer applications designed with this new addition.
Corten steel is a specifically designed material to guarantee atmospheric agent protection and ensures long lasting durability over time.
Sought-after innovation, which few companies are able to offer: Eurogrifer has already presented a catalogue dedicated to Corten steel fences.
Visit the page dedicated to Corten steel fences
after
1 month
after
2 months
after
6 months
after
2 years
after
5 years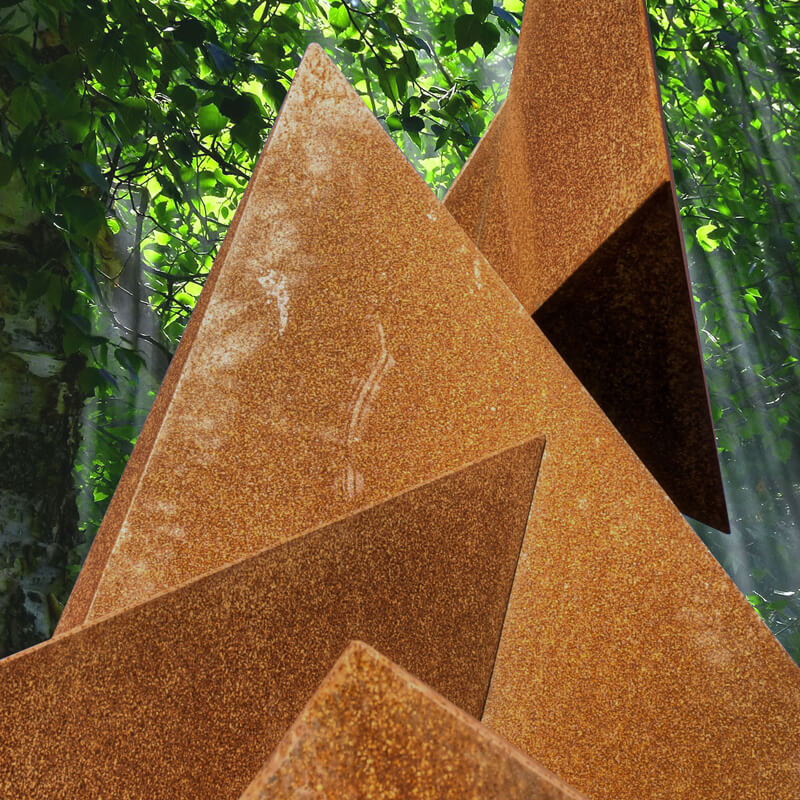 Guarantee and the environment
Focus on quality and innovation
---
In compliance with environmental issues, Eurogrifer has always been committed to keeping a watchful eye on the ecological impact of the company. The search to distribute products that are always more inclined towards quality characteristics, guarantees innovation safety on the materials used.
Among Eurogrifer's latest commitments emerges the use of Corten steel: a study and research that the company has had hold of for a long time to be able to expertly emerge among the first distributors of such an innovative material.
Eurogrifer's Europe
A constantly growing market.
---
Over the years, the Eurogrifer company has increasingly expanded its market proposals, up to reaching several European realities such as Germany, France, Austria and Spain. Market expansion has allowed the Vicenza-based company to direct the choice of products to ever-increasing quality. Consequently, the markets to which Eurogrifer can refer are delineated between civil and industrial building, remaining faithful to a commerce idea aimed mainly at traders. The products distributed by Eurogrifer are used by the best companies operating in the industrial building market, in road works, in the construction of pedestrian areas or public parking areas and much more.
Edilizia civile
Edilizia industriale
Faq
Questions & answers
We'll give you a hand at understanding more!
We have collected the most frequent requests of our customers for you! If you have any doubts, check through our list of questions and answers if there is what you are looking or to understand more. We'll help you to choose the solution that is right for you with the most comprehensive descriptions possible.
Read more
Discover quality and innovative products, always in step with the times.
CONTACT THE COMPANY FOR A QUOTE.
Write us